It's almost time to start a new school year here. But, but, I'm still trying to finish last year. We school year round, so it can be hard to switch gears and get a break, to be renewed and ready to go again. I've been reading through (and doing some 'homework' from) Flourish: Balance for Homeschool Moms by Mary Jo Tate. It has recently been published by Apologia Educational Ministries - the latest in their lineup of encouraging and helpful books for homeschool moms (they do more than great science curricula, y'all!).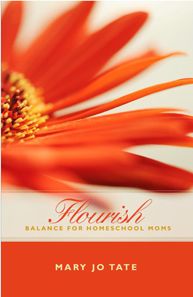 The timing is perfect! We're doing a 6-week time of getting into new routine with some fun studies - it is still summer after all (and the weather has been great!). We'll start our official new school year the week after Labor Day (it may just be me, but it seems wrong to have the first day of school any earlier). Because our schedule has been lighter and we are working on establishing new routines, this has been wonderful for me to implement what I've been learning from Mary Jo.
Flourish has 16 chapters covering topics from goal setting and planning tools to memory making and taking care of yourself. I love the chapter title for this one (taking care of yourself): Oxygen Masks and Monkey Bread Days. There are also chapters to single moms and those families that operate home businesses. The book is rounded out with recommended resources and planning pages. There is also a link to download these forms. The pdf versions have some color to them - pretty!
One of my favorite aspects of Flourish is that it leads you through steps to make a (realistic) plan and put it into action. Not just a plan to accomplish school work, but a plan for your dreams and goals in all areas of life. For many of us, our days are more than homeschooling our children. Time management is essential. The time log has been eye-opening to how much time tasks actually take. I've been underestimating nearly everything. No wonder I feel like I am accomplishing nothing! With a pre- and post- book evaluation it will be easy to see improvements - that's encouraging!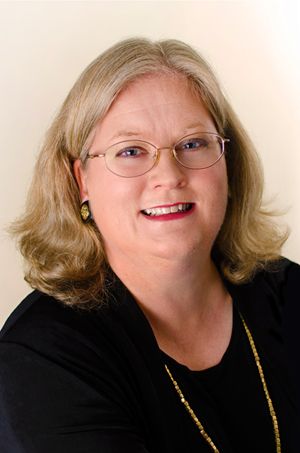 Mary Jo Tate is a homeschool mom to her four sons. They have been a homeschool family since 1997. She has not only been on this homeschool journey (as a single mom) but also as a work-at-home mom (author, editor and book coach). She teaches at co-op and blogs at Flourish at Home. Mary Jo also hosts a show on the Ultimate Homeschool Radio Network - "Flourish at Home". If anyone has experience with time management and fitting in the big - and little things - it is Mary Jo. Her words of wisdom come from experience.

Thank you Apologia and Mary Jo!